The way we like to travel
More than just a voyage through South-East Asia, we offer you the opportunity to glimpse behind the locals intimacy of Laos, Cambodia, Myanmar, Vietnam or Myanmar.
Forget big buses ruining the environment, faceless mega-hotels hiding the landscape, and restaurants catering to tourists only…
Lift the obscuring veil of mainstream tourism, wander the streets and markets, meet local people, eat in popular restaurants, and spend the night in well-situated hotels that kept a local and homey touch.
Discover these countries through what makes them truly fascinating – their local peoples.
A trip from the South to the North of Vietnam, in the heart of this...

Cecile, Pierre and Michel

Read more

Amazing!!! We truly had the adventure of our lives in Myanmar.It started with the planning...

Michele and Mark

Read more

Back from Vietnam, alas, alas .... Back from a 3 weeks journey, an unforgettable stay...We...

Annick and Guy

Read more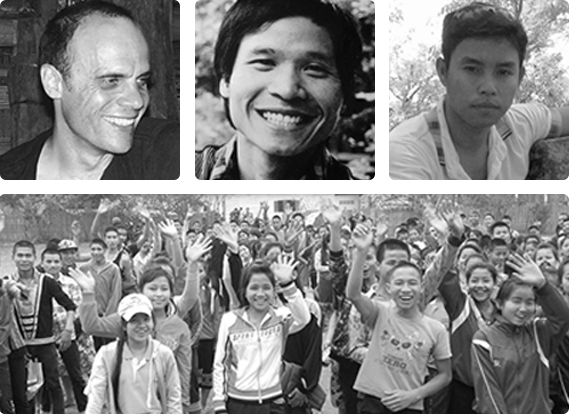 More than tourist guides
The guide is the key person of a trip.
Travel agencies forget it, focusing on accommodation conditions. Solidarasia guides present all the wonders of the country, share their culture but also their personality, their lifestyle, their characters, what they like and dislike. This is the first meeting of the trip.
Read more
Our excursions in South-East Asia and the solidarity generated
Interested, click here for an inquiry