Our first work with community projects was in 2008, in the village of Daem Po, 90km south of Phnom Penh. The village roads and paths were destroyed in many places after the rainy season. The French association for solidarity Vision du Monde financed 700$.

Since then, more projects ensued. Cambodia is a very pleasant place to work with solidarity projects. The atmosphere is peaceful, people are so friendly with the communities grouped together and willing to contribute to their own project.

So far, we did not have enough travelers to provide an answer to as many projects in Laos, for example.
SOME PROJECTS: THEIR BUDGET AND COMPLETION DATE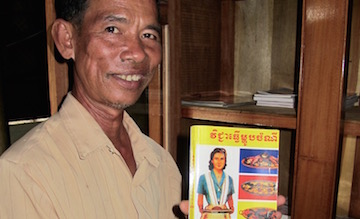 Daem Po is a small village, 90km south of the capital of the Kingdom of Cambodia, Phnom Penh. The village development committee wanted to create a library to allow each villagers of all ages to borrow books. This project aims to increase opportunities for learning in the village and improve the general knowledge of the villagers.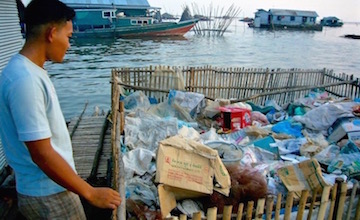 The association Osmose works with communities living in floating villages on Tonle Sap Lake in Cambodia for many years.
In February 2009, it launched a waste management project and asked funding from tourism for solidarity.