In the 60's, at a time when most of its neighbors were choosing the communism to free their people from western influence, Thailand chose to be faithful to it. It has developed in the western style since then, for the better and the worse!!
Looking at history, Thailand has always seemed fascinated by outside influence: Thai children learn all about "King Louis", Louis the Fourteenth, king of France, that sent its ambassadors in the Seventeen century. The king Chulalongkorn brought engineers from Europe to build the railways in the nineteen century. But the country is proud to be the only one of the region that has never been colonized. The Thai people love their king who enables them to stay independent. His portrait, with his charming wife, is everywhere in streets and houses. The population keep themselves informed of the royal family daily life through TV programs.
The country has developed tourism since the 70's. Travelers consider it mainly as a shopping place, to enjoy beaches or as an airline hub. But this country has such more to offer. Go with us to sites far from the mass tourism. Meet city people and explore rural communities or fisherman villages. Live life in the Thai way.
Excursions that make Solidarasia journey special. Combine them and create your own tour (minimum 7 days)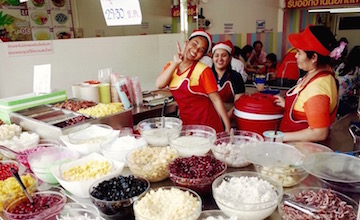 By walk, on boat, in local buses, taxis, on the Skytrain ... Discover the Thai capital like no other, as close to the locals. Go to the markets, visit the most representative monuments of the Thai culture, eat in popular...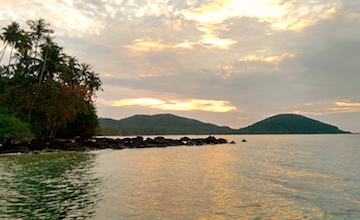 This is holiday at seaside to relax. Three nights in a beautiful hotel on the island, combining comfort and authenticity. Breakfasts are generous to allow you to fully enjoy the sea and nature the rest of the day.Other meals are not...