For those who want more freedom
Hotels booked, guides at some part of the tour and the contribution to Solidarasia actions
Here is a different way to travel. With these trips, you will have more freedom.
We offer you an itinerary. At each stopover, your hotel is already booked. Guides are with you at certain times of the trip simply. Most visits are just proposed.
Upon arrival, you follow a roadmap. Travels between each stops of the trip are at your expense. You can choose to rent a private transport or use local public transportations. We will give you all information and advices.
Most meals are not included in the trip; this gives you the chance to discover by yourself. We give you a list of establishments that we like at each stopover. And we include meals that are experiences not to be missed.
Hotels booked, guides at some part of the tour and the contribution to Solidarasia actions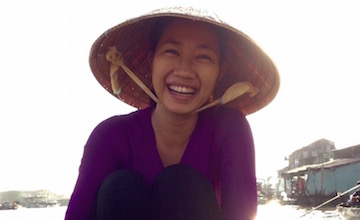 Discover two countries that once were one. In the time of Khmer kings, it was the kingdom of Angkor.Get to know Phnom Penh and Saigon, stroll in the rice fields of Cambodia and along the canals of the Mekong Delta....